About Us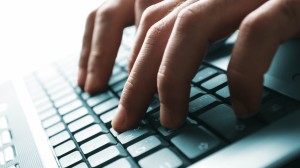 Microchip Solutions is a premier educational platform offering qualitative and high-efficiency training for various niches in the country. Incepted in the year 1999, there was no looking back in attracting multidimensional industries across the state of Telangana and Andhra Pradesh with  its peerless efforts in providing potential candidates. As an  ISO 9001:2008 Company , our endeavour has been engaged in providing qualitative skill based training for IT  , Electronics& communications and uplift the urge of students to become qualified for the intended skill jobs for the future. Backed up with the plethora of experience in training , facilitating, coordinating , monitoring and evaluating ,Microchip solutions has evolved as the prime choice by several students as well as industry workforce department.
During its progressive journey, it has been successful in carving goodwill with many organizations and helped them rely upon for catering to their manpower requirements. Microchip Solutions is supported by young and dynamic visionary workforce whose constant efforts have shaped the company to liaise with multinational companies, government, financial and corporate organizations.
Our Skill development program in both IT and Electronic & communication systems has proliferated to several districts in the state of Telangana and Andhra Pradesh. Some of the leading companies in Both IT and have been our good will associates by being a live testimony of our skill enhanced programs. The skill-based programs include distinctive and efficient syllabus that not only equips candidates to learn but to excel in each and every module meticulously. To help student match the current technological trends, we conduct seminaries on latest technology and their applications on periodic level.
Infrastructure plays a crucial role in training and development; we at Microchip Solutions have ensured that our infrastructure provides a vivid environment for the candidate to learn and excel. Our classrooms are ultra modern with state of the art equipment, fully furnished classrooms, 24X7 internet supported Labs. We at Microchip ensure that our softwares are latest, secured network and round the clock power back to unalter the process and the streamlining of the training.
The training rooms are well spacious custom built with modern instruments to cater the needs of each student. Our facilities contain lecture and seminar rooms for presentation, Audio video facilities like LCD projectors, cameras, T.V screens, Audio system and much more. In an all, we ensure that students are provided with high holistic infrastructure to engage in optimum training measure.
At microchip Solutions, We have always realized the urge for real-time experience which a trainee needs to understand what goes out of classroom, So the institute has always been proud to liaise with potential industries to accommodate guest lectures by various industry experts such as HP, Dell, Blue Star India, carrier corporation, Power Tech Services and many more. Our faculty standards have always been proliferated to highest because we integrate theoretical training and real-time training to bond a productive outcome for the benefit of the trainee/ student and that makes Microchip solutions a distinctive competitor in the market of skill training. We conduct special seminaries, workshops both indoor and out a door that inculcates comprehensive knowledge about the training modules. We have installed Biometric systems specifically for students to know their overall attendance for the training sessions held and their active involvement at day to day basis.
Microchip Solutions is fully operational at various Training locations such as Hyderabad, Vizag, and Kakinada. Students across both regions of Telangana and Andhra Pradesh have been our sole testimony while MNCS have been our loyal clients. More than 16 years in this field, Microchip Solutions is surely a dedicated place to learn and establish a career that is strong and long.
Microchip solutions is the promise of the future as it not only caters excellent training for individuals but facilitates placements too. By understanding the core vision of its clients across various distinctions such as IT, UPS, Refrigeration/AC, We identify the right candidate with right skills and help them get placed; this helps us to remain as a trustable training and workforce facilitators for all our reputed clients and we never compromise in their visions. To streamline our recruitments, we introduce personality development, communication skills program to add that extra edge to students resume.
At Microchip Solutions, we stand by standards, we stand by efficiency because we believe in excellence beyond measure.