Corporate Training
As organiza

tions seek to optimize their ROI in human capital, Microchip Solutions is one of the best choices for organizations. Our Corporate training programs combine latest theory with a practical real time interactive delivery style enabling clients to take an active part in their 'learning' experience. The goal of corporate training is to develop and enhance individual competencies which align with the framework of organizations requirements to address its business challenges.
 Microchip Solutions partners with organizations to leverage its powerful training expertise in enabling the organizations to achieve its objective in human capital investments.
 Well equipped to perform a thorough and accurate Training Needs Analysis, Enterprise Business Group (EBG) comprising of a dedicated team of product specialists specialized in various high end technologies, work with our clients to plan, develop & deliver an effective curriculum that is most appropriate and deliver optimum value to organizations. Our programs are focused on helping organizations meet or exceed operational performance goals in terms of Effectiveness, Efficiency and Excellence. Microchip Solutions Technologies has imparted training on various high-end products to clientele from various Industry sectors, Government organizations, Banks, Financial Institutions and Software Organizations viz., SATYAM, WIPRO, G.E., INNOVA, ECIL, EXCENSYS, TECUMSEH, SQL STAR, VERIZON, KEANE INDIA etc.
The Enterprise Business Group exclusively works on Custom learning programs developed on request form individual candidates or corporate to meet their training need requirements. With the experience gained from implementation of client projects, our EBS training specialists will work with your business managers to develop dedicated workshops or training programs that cover aspects required to fulfill your various technical, skill development, competency mapping programs.  Custom learning programs can use a variety of formats including:
Placement Assistance Cell: 
Committed to build a long lasting relationship with students, ISA provides Placement assistance to all its students enrolled in the training programs.  The vision behind the placement cell is to identify the student with the right skills and guide him to the right job, thus enabling a promising career to the student.  With our industry expertise, we understand that company's today require more than a skilled candidate; they reach for employees who are productive, exhibit a positive attitude and have the ability to become a member of their team, to meet this Microchip Solutions conducts sessions on Personality Development and Communication skills and provides this as value added service to the students enrolled.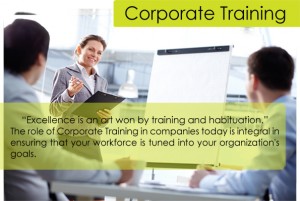 Courses/Certification Programs by Microchip Solutions
ASP.NET, C#.NET&VB.NET, Web Designing, SQL DBA, SQL Server, Core Java, ADV Java & J2EE, ANDROID, i phone, PHP, Oracle DBA, Testing Tools, C,C ++,VBA Excel, Cloud Computing, Data Warehousing, Linux Administration, MCSE, MCSA, MCPS, MCPIT, CCNA, CCNP, CAD, CAM, Pro-E, Hardware and Networking, 2D & 3D Animation, Multimedia & Animation, Gaming with Flash, Graphic Designing and Visual Effects
Windows MCSA, MCSE, MCPS, MCDBA, MCPIT,MCSD
Microsoft has come up with a winner in Windows 2000 Network operating system. This product is a result of many years of painstaking research and exemplifies the huge resources at the command of a Network Administrator. Exclusive features like Active Directory Services are highlights of this most popular N.O.S that is enjoying a market share of 62% globally. Exchange 2000 and SQL Server 2000 are the other prominent up gradations by Microsoft and have regained a huge market share by the aggressive selling and intelligent marketing strategies of Microsoft. Since it is installed in more organizations, there is a large requirement of certified MCSE, MCSA & MCDBA.
 SUN SOLARIS SYSTEM ADMIN
Inarguably the most popular higher end Unix operating system, Solaris, from Sun Microsystems has established a niche position as a backbone to mission critical applications and huge databases. With the boom in Manufacturing companies and Financial institutions Across the world, there is a demand for skilled and certified Sun Solaris system and network administrators.
CISCO Certifications- CCNA,CCNP
Any mention of router refers to Cisco literally in IT industry. Every organisation recruits Cisco certified professionals on internetworking and routing. The demand supply gap has consistently been growing in this field. Microchip Solutions Ltd trains students on CCNA, CCNP.
Checkpoint certifications
Security specialists bear the responsibility for detecting, reacting to and preventing security incidents, including viruses, worms, denial-of-service attacks, network break-ins, data theft and more. The job is both reactive and proactive as to ensure the physical security of the network as well as the security and integrity of corporate data. Businesses regard enhancing enterprise network security as a strategic priority. The Checkpoint Certified Security Administrator and Expert (CCSA, CCSE) Program   is offered by Microchip Solutions to add security skills that are increasingly valued by employers.
ORACLE DATABASE ADMIN
Oracle is synonymous with Database in IT industry. More than 80% of applications are run on oracle databases. Oracle certified administrators are in constant demand and Microchip Solutions is confident of fulfilling the demand for quality Database administrators.
Honors in Hardware Engineering A+
This entails you to be recognized, as a part of the distinguished group of service and support professionals, who have attained a more comprehensive and higher level of Hardware Training when you pass your A+ Certification.  This certification serves as proof that you have acquired both technical and customer handling skills.  In short, a professional Microcomputer service technician.
NETWORK+
This is the most sought after certification for network professionals on proprietary O.S to prove that they have the required vendor neutral skills on network design, configuration, installation, trouble shooting for effective administration on any platform. This is a vendor neutral certification program offered by CompTIA, USA
SERVER+
This is a new Comitia Certification intended to deal with the advanced PC hardware issues for the Server Hardware Specialist (Server+) Certification. Minimum 2 years of experience in the PC hardware and networking is a pre requisite for this elite program imparted only at Microchip Solutions centers in India. Proper Expertise is focused on installing, configuring, diagnosing and troubleshooting server and NOS issues.
CNE
Networking is the emergence of yet another IT domain.  This niche is all set for a boom in the coming years.  Realizing this potential, Microchip Solutions has made the right connections.  Microchip Solutions offers CNE tracks5.0 & 6.0 and Intranet Ware courses as Novell Authorized Educational Partner (NAEP) of Novell India Limited.
SCO UNIX Certifications
By virtue of the exclusive tie-ups with SCO, Microchip Solutions centers train students for taking up certification examinations on SCO Certified UNIX Professional. The program is conducted with 2 modules of System Administration and User Services.
 LINUX ADMINISTRATION
The latest operating system that is sweeping the IT industry with its cost effectiveness and customization is Linux. More and more organizations in USA have chosen Linux as the O.S of their choice. Even OEM companies like DELL, IBM, and SUN are bundling their machines with Linux as per the choice of customers and to fight the monopoly of Microsoft. There is a growing requirement of Linux administrators with solid knowledge in Security and system Administration.
Regular Courses
ASP.NET, C#.NET&VB.NET, Web Designing, SQL DBA, SQL Server, Core Java, ADV Java & J2EE, ANDROID, i phone, PHP, Oracle DBA, Testing Tools, C,C ++,VBA Excel, Cloud Computing, Data Warehousing, Linux Administration, MCSE, MCSA, MCPS, MCPIT, CCNA, CCNP, CAD, CAM, Pro-E