Engineering Projects
Microchip Sol

utions offers industry-standard, on-job software training on Live Projects to the B Tech, M Tech, BCA, MCA and other Engineering Students to accomplish their Academic requirement and acquire real time software development experience. Microchip Solutions is specialized in imparting different types of project based training according to the needs of the collages and students on various latest and upcoming technologies like  .NET technology Java/J2EE, Oracle, PHP many more. The Training program allows students to work on the LIVE INDUSTRIAL PROJECT, which is very helpful for the student as pre work experience.
The training provides pre-professional learning experience, in which students apply their skills and knowledge in a professional environment. Live project Training program enables students to go through complete software development life cycle. The Training also educates the student on the preparation of various project documents required to be maintained in the entire Software development life cycle. The training on these projects  are conducted under the supervision of Industry drawn  highly qualified IT professionals who are up to date on the latest technologies and processes.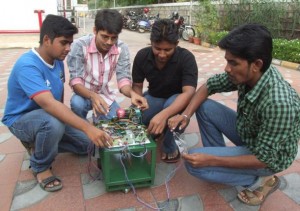 Microchip Solutions has tied up with STPI registered Software Companies to provide current projects in all platforms with excellent guidance by project teams. All students completing live projects successfully are awarded with Client Certification by the STPI registered Software Companies.